Flight Sergeant Jabez Harold Steward RAFVR


The military casualties from the local area came from a range of service backgrounds. Jabez Steward was born June 12th 1923, in The Barracks Capel St Mary now known as The Driftway, which is up behind the old Plough Public House near St Mary's Church.
He was one of five children born to Jabez Steward and Maud Violet Steward née Allison who were married in March 1923. His siblings were Peter Charles born 14 March 1925, Pamela Violet born 1927, Lilly Maria born 16 April 1930 and Dorothy Mary born 20th June 1934. They were all born at No 3 Council Houses Windmill Hill, then known as Blacksmiths Hill Capel St Mary.

Their father, Jabez senior, was born 28 October 1899 in Tattingstone. He was a farm worker employed on his father's farm at Bentley and their mother Maud was a cook, born 15th July 1902 in Ipswich. Jabez senior who died in 1969 was buried in St Mary's Churchyard Capel St Mary on 24th April 1969. His wife Maud passed away in Ipswich in 1994 and is also buried in St Mary's Churchyard.

The children all attended Capel School and when war was declared Jabez junior, who was serving an apprenticeship as a carpenter, joined the R.A.F. Volunteer Reserve. He trained as a Wireless Operator/Air Gunner (Wop/AG); it was quite common for airmen to have more than one skill in case of injuries to crew members. He was posted to Royal Canadian Air Force Squadron 415 of Coastal Command based at RAF Station Thorney Island situated between Portsmouth and Chichester in West Sussex. It closed as an RAF. Station in 1976; it had first been opened in 1938 as a fighter base and saw action in the battle of Britain 1940. The airfield is now the site of Baker Barracks, home of 16th Regiment Royal Artillery.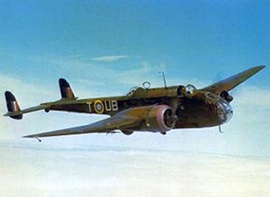 415 Squadron was operating Handley Page Hampden Torpedo-Bombers, which were used to attack enemy convoys and shipyards (the plane was known as the flying suitcase owing to its cramped crew conditions). Jabez was one of two Wop/AG on board, the other being Flight Sergeant Ian Murray Sykes of the Royal New Zealand Air Force from Taranaki New Zealand. The pilot was Flying Officer Keith Cameron Wathen, Royal Australian Air force, from Victoria Australia, and the navigator was Flying Officer John Maxwell Crawford RAFVR. A truly international group of men.
On the night of 17th May 1943 at 1936 hrs they took off to carry out a shipping strike off the Dutch Coast. The aircraft arriv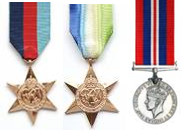 ed just after midnight local time, but thereafter its movements are not known. It failed to return from the mission and the likelihood is that it was brought down by anti-aircraft fire off the Dutch Coast. On 22nd July 1943, the body of the pilot Flying Officer Wathen was recovered, and is buried in Kiel War Cemetery Germany; the other 3 members of his crew were never found. They have no known grave but are remembered on the RAF Memorial at Runnymede in Surrey. Jabez received the 1939-45 Star, the Atlantic Star and the War Medal; he was just 20 years old when he was lost in action.
Jabez's family all contributed to the life of Capel St Mary and the local area. His mother worked as a cook at the newly opened American Air base at Raydon and her eldest daughter Pamela also worked there as a cook assistant. Pamela later married an American serviceman and returned to America with her husband where she passed away in 2010 aged 83. Jabez's brother Peter was part of a secret unit known as 202 which would have been activated as part of a resistance movement if Germany had invaded. He subsequently joined the Royal Marines and was attached to General Eisenhower's Headquarters. He went to Normandy soon after D day as part of an advance party for Supreme Headquarters Allied Expeditionary Force (SHAEF). When he returned from the war he was a lorry driver for Pages Lorries, and served on Capel Parish Council for 9 years. He passed away in 2008 aged 83. His sister Lilly worked in service and his sister Dorothy known as Mary was still at school during the war but later worked as a shop assistant, farm worker and finally as the village post lady.